The TF Warren Group is currently comprised of the following companies: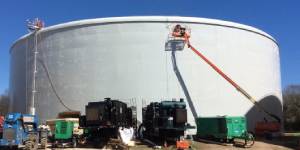 Blastco is a North American certified leader in industrial abrasive blasting and coatings application with extensive experience working on complex projects. We are adequately equipped to prepare and apply protective coatings and linings to a multitude of substrates and surfaces including thermal spray to above ground water storage tanks, dams, silos, wind towers, and water and wastewater treatment plants. NACE and AMPP QP1, QP2 and QS1 certified.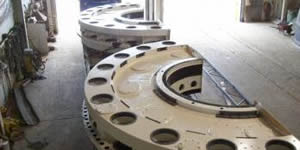 Blastech specializes in the application of high performance coating systems using metalizing/thermal spray and liquid applications, including zinc, epoxy, 100% solids epoxy, polyurethane, and polysiloxane coatings to prevent corrosion of your assets. Typical processing involves steel components such as tanks, vessels, structural steel, pipe or other fabricated components.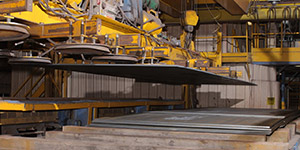 Blastech Mobile is the most advanced shop plate processing operation currently available in North America. From this certified ISO 9001 facility, we provide fast drying coatings using liquid applications including weldable low film pre-construction primer, high build organic and inorganic zinc coatings, and epoxies.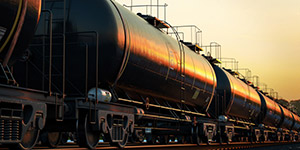 Blastech Rail Services
Blastech Rail Services combines the processes of Blastech's coating applications and Brant Corrosion Control's rubber lining applications in a large volume North American rail service facility. Serviced by CN Rail, track siding number FE47, our rail tank car services include interior lining, rubber lining, lining inspection, lining certification, and change of service.
Brant Corrosion Control has over 35 years of experience in the application of liquid coatings and rubber linings. Well known for applying immersion-grade lining systems to the highest quality standards, we also provide corrosion solutions for storage and transportation of many chemicals including hydrochloric acid.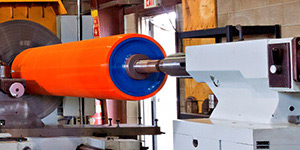 As a leader in rubber and polyurethane roll covers, Brant Industrial Roll supplies innovative rubber & polyurethane formulations to the steel and aluminum processing, pulp & paper, and packaging industries. Our 20,000 square foot state-of-the-art facility is accredited to ISO-9001:2015 allowing us to provide solutions to your most critical applications with our TF DIAMOND standard polymer compounds.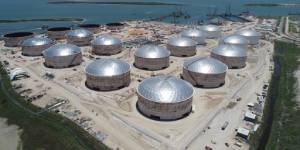 Tarsco has served industrial clients of over 40 years. As a single source solution provider, we specialize in above ground storage tank and terminal construction. Offering engineering, procurement, and construction, we deliver a total solution to our customers in compliance with API standards including 650, 620, and 653 as well as NFPA, AWWA, ASME Section III, and National Board Stamp "R" repairs. With operations located throughout the Western Hemisphere, Tarsco is well positioned to deliver unsurpassed service to domestic and international clients.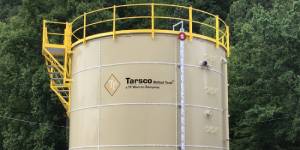 Tarsco Bolted Tank is leading the industry in engineering, manufacturing and construction of liquid and dry bolted storage tank systems. We design and manufacture to national and international standards and have extensive experience in all environments and climates worldwide. Our expertise and available resources allow us to execute a wide range of projects in both size and complexity, tackling the unique challenges our customers face.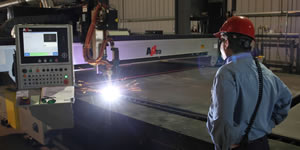 Total Plate is a premier plate processor that specializes in the processing and fabrication of steel plate. In addition to the industry leading blast and prime service currently offered by Blastech Mobile, Total Plate's strategically located site can now provide enhanced cost savings associated with transportation and processing.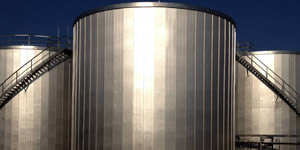 Globaltherm provides design and manufacturing of both vertical standing seam and horizontal prefabricated tank and vessel insulation systems for both heated and cold storage applications. Our insulation systems are used at liquid storage terminals, refineries, petrochemical facilities, utilities and wastewater plants, power generation facilities, fire protection applications, and for food and beverage storage.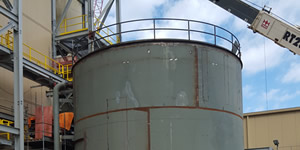 As a union contractor signatory to the NTD Boilermakers Agreement for new tank construction and tank repair, Atlas Tank services terminals and storage facilities. Our experienced personnel work in compliance with API 650, 653, and AWWA standards by utilizing modernized programs, resources, shared services and equipment to ensure projects meet or exceed customers' expectations.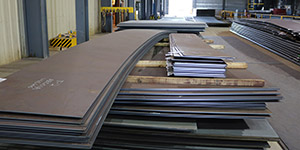 Premium Plate is a carbon, alloy, and stainless plate service center that specializes in providing the highest quality prime mill certified steel plate at competitive prices. We offer many different steel plate grades for use in general construction and industrial applications. Premium Plate is a one stop shop for blasting, priming, plasma cutting, beveling and rolling all under one roof.
Duratech Systems provides shop or field linings services to industries where corrosion and abrasion problems exist including chemical, food, power, steel, medical, biological, waste and more. Our services include protection for tanks of any shape up to one million gallons, piping, mixers, and various intricate components. We serve customers throughout North America with on-time, defect-free work that consistently exceeds our customers' expectations.