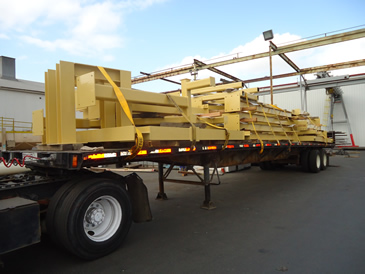 We have the capability of applying any industrial coatings in our fully enclosed and climate controlled facility. We offer shop coatings for tanks, piping, and structural steel prior to being installed in the field which then only touch up. We can accommodate any diameter of pipe from 1" up to 48".
Our coatings facility in Downey is equipped with the following:
50' Blast Booth
50' Paint Booth
Steel Pipe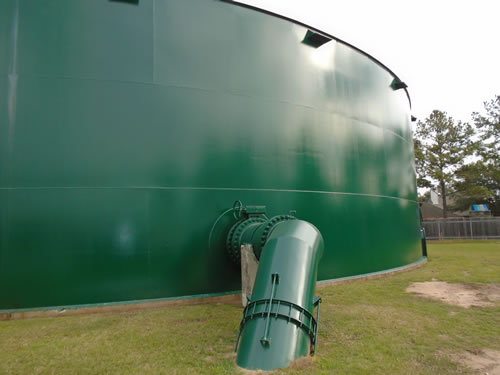 Due to an increasing demand in sandblasting and painting of pipe, Blastco has recently acquired a pipe spinner machine to more efficiently sandblast and paint steel pipe. We can abrasive blast and coat the exterior of pipe with an outer diameter of 1" – 36" either in shop or in the field.
Structural Steel
Structural steel goes hand in hand with pipe – all above ground pipe require supports. With both typically using the same sandblasting and coating system, more buying power is available and that saving is reflected in the project price.