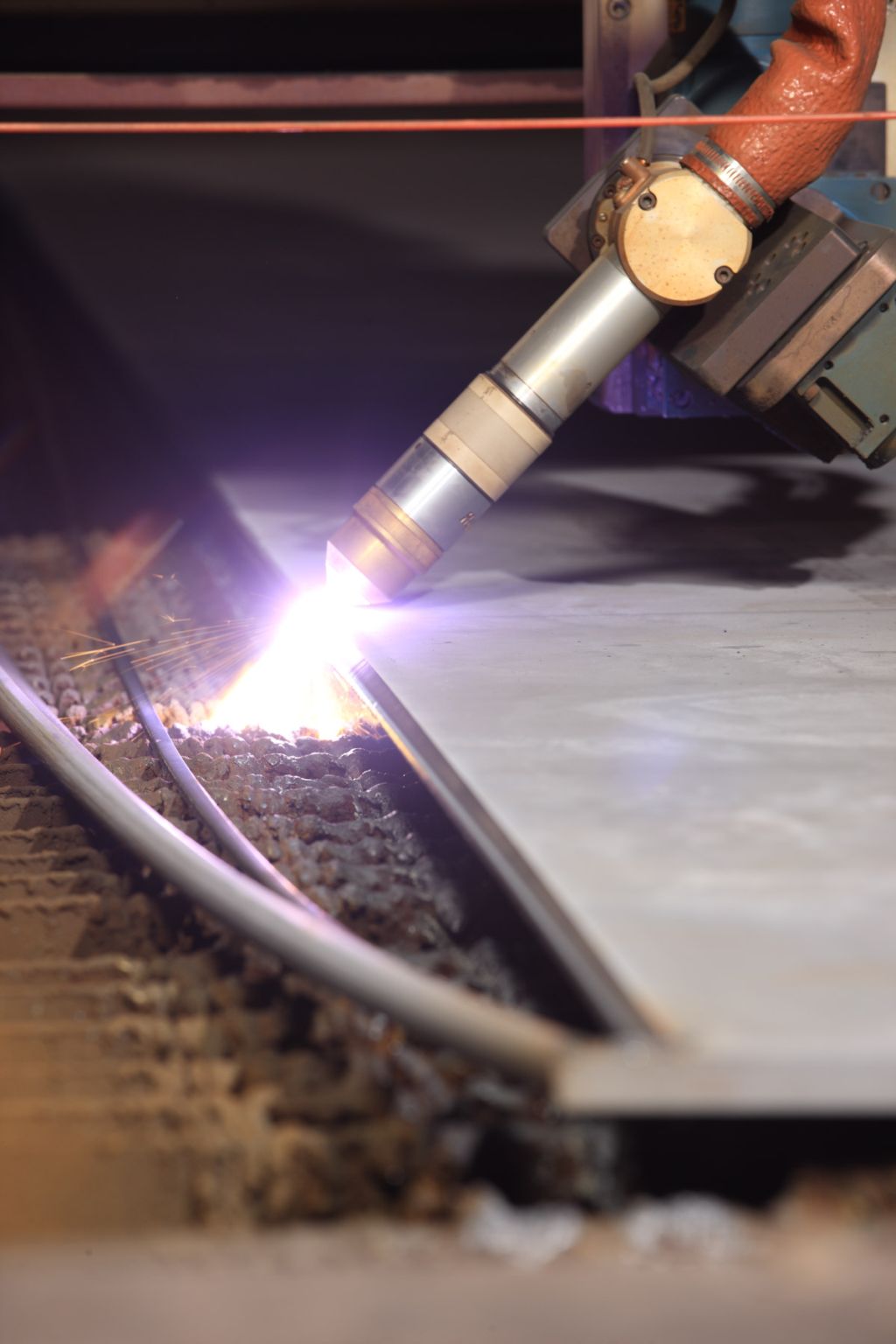 Premium Plate is a carbon, alloy, HSLA and stainless plate service center that specializes in providing the highest quality prime mill certified steel plate at very competitive prices.
As a leading plate processor we are focused on providing carbon and alloy steel plate to service the tank industry, oil and gas, power generation, pressure vessel, wind energy, construction, marine, and transportation.
Using state of the art equipment operated by highly trained operators we are able to provide quality parts, on time, at a cost effective price.
Premium Plate offers their customers a Single Source Solution with the capabilities to blast, prime, plasma cut, bevel, and roll all at one location.
Premium Plate is able to offer our REDI-PLATE™ service, the abrasive cleaning and coating of steel plate with specially formulated inorganic pre-construction primers, prior to fabrication. The preprocessed plates can then be plasma cut to size, beveled and rolled without coating removal, saving the customer the cost of major surface preparation after fabrication. The processing history and quality data for each plate is individually recorded and retained in our electronic data base and is then stenciled per our customers instructions before shipping.
Premium Plate utilizes high-definition, 360 degree rotating plasma heads capable of cutting precise bevels and plate up to 2" thick to produce the highest quality cuts.
We are able to process plates up to 88ft long and 12ft wide on our custom built down draft equipment to ensure precise and accurate parts for every order.
Premium Plate is also outfitted with state of the art 4 roll programmable rolling equipment to process up to 1-5/8" thick and 120" wide plates. To ensure accuracy, the rolling equipment has 40' hydraulic lifting tables with both infeed and outfeed capabilities.