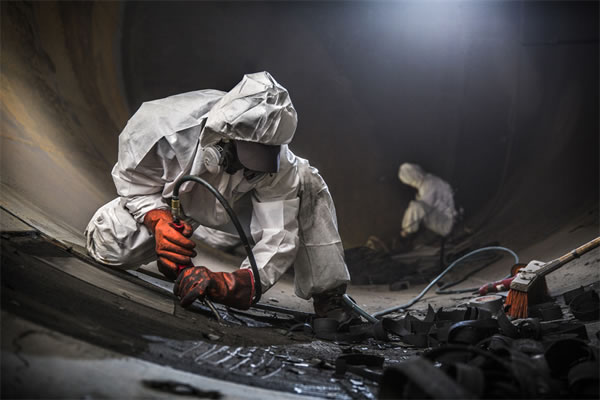 We offer on-site rubber lining inspections and repairs; including strip and reline services for new and maintenance projects.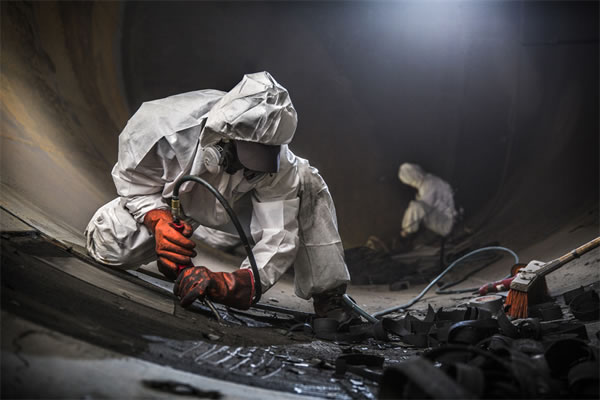 We offer tank lining inspection and repair services for rubber and liquid lined tanks for the following industries:
Steel Industry

Pickle Lines
Acid Plants
Water treatment
Waste Water treatment
Electrolytic lines
Steel making / slurry handling
Byproducts
Power Plants

Limestone prep
FGD-Slurry recycling
FGD- Scrubber modules
Water Treatment
Condensers / waterboxes
Agitators
Mines – Mineral Processing

Thickeners
Feed Piping
Chutes
Hoppers
Floatation Cells
Trommels
Trunnions
Pumps
Agitators
Mill Liners

Water Treatment Vessels
Food Processing
Chemical Processing
Pharmaceutical Manufacturing
Plating Industry
Transportation Industry (rubber lined tanker trailers and railcars); we are registered with the US DOT Federal Motor Carrier Safety Administration to complete lining inspections
Microprocessor manufacturing
During our preliminary inspection it may be determined that a lining may be beyond repairing for any number of reasons. A complete removal and relining may be required in which case Brant can remove the rubber, or we will sublet the rubber removal to be completed by high-pressure water-blasting which is then followed by steel inspections to ensure any corroded areas are repaired and the steel is suitable for rubber lining. If necessary, we can subcontract and manage the steel repairs and subsequent sandblasting.
In some case additional sub-trades may be necessary such as acid resistant bricks/mortar installation. Heat and/or hording may need to be added.
We can arrange and manage the refurbishment from beginning to end if required.
In the case of water treatment tanks, we can also complete the internal piping/filter removal and re-installation.
Health and safety is an important part of any project and regardless of the customers requirements we will get the training required to fulfill their requirements.
We have completed field service throughout North America including offshore oil platforms, remote mine sites, Northern Alberta oil sands, and strip and reline projects as far as Hawaii. Other projects have been completed in the Caribbean, Indonesia, Egypt, Japan, Jordan, Jamaica, Chile.
Other projects have involved- failure analysis. We will inspect the rubber, collect information on the service conditions, and collect samples for lab analysis to determine the cause of failure.
Final inspection of equipment after final installation to ensure that the rubber lining has not been damaged in any way during transport, storage or installation. The number reason for rubber failure of new equipment is physical damage caused during installation. Easily repaired if caught before the equipment goes into service.