Solving all your abrasion and corrosion problems with Protective Coatings
We can line tanks of any shape and size - from one to one million gallons. We can protect pipes, mixers, and intricate components. Literally, any place our hands will fit, we can line.
If you are looking for one source to handle all your tank needs, look no further than Duratech Systems. You'll get prompt service and quality applications.
Experience matters
We take a lot of pride in our people and with good reason. They take a lot of pride in their work serving customers throughout North America. We focus on excellent customer service and pride ourselves on offering customers with turn-key, custom solutions.
Our field crews come in and get the job done quickly and efficiently with minimum downtime for your production or processing line.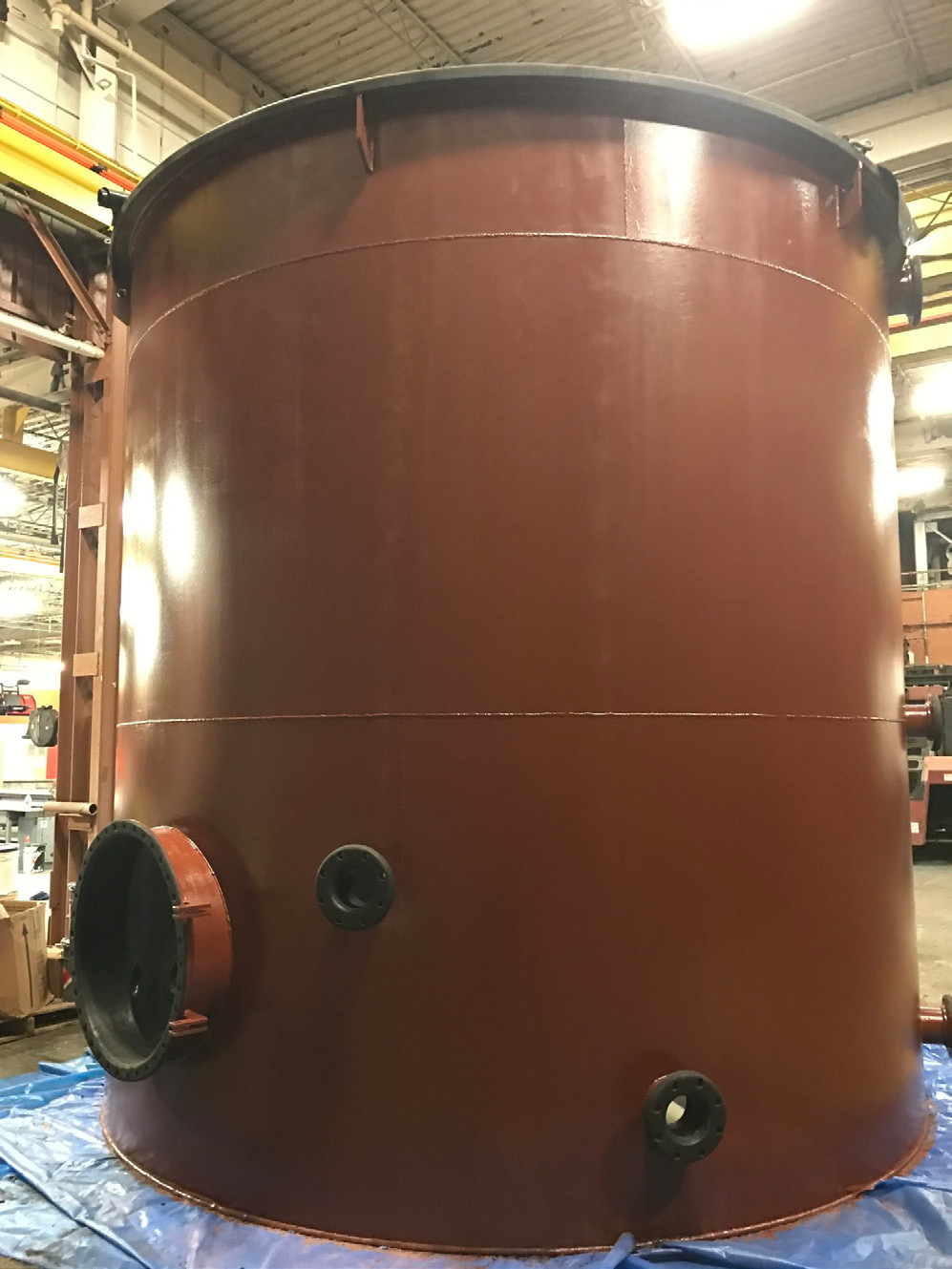 We line the inside of
anything!
Duratech Systems provides lining services to industries where corrosion and abrasion problems exist.
Our services extend across many industries including the chemical, food, power, steel, medical, biological, waste and many more. Our company has grown to a worldwide business serving customers throughout North America.
Duratech Systems performs on-time, defect-free work that consistently exceeds our customers' expectations. We strive to implement improvements in our processes that will provide increased value to our customers and result in new best practices.
Applications:
Process Tanks
Water Treatment Tanks
Field Linings
Transport Trailers
Fan Housings
Agitators
Scrubbers
Pipes and Fittings
Plating Tanks
Pickle Tanks
Floor Co
Painting
DOT Inspections
Tank Fabrication
Roll Coverings
Coatings:
Soft Natural Rubber
Semi-Hard and Hard Natural Rubber
Neoprene
Fiberglass
Butyl
Chlorobutyl
PVC/Koroseal
Nitrile
TriFlex*
Epoxy Linings
Paint Coatings
Duratech Systems Equipment:
12' Dia. x 50' Long Autoclave
54" Dia. x 54" Long Autoclave
15' x 55' and 24' x 40' Gritblast Rooms
Portable Sandblasters
Truck Fleet
Cold Storage for Rubber
10-ton Overhead Crane
2-ton Overhead Crane
Poreba manual lathe, swing over bed 32", between centers 312", Remco SH 1200 series medium speed profile grinder attachment
Bertram manual lathe, swing over bed 26", between centers 192"
Remco Universal strip builder USB 250
HOW CAN WE HELP YOU?
Send us a note or give us a call to schedule an appointment
Derrick Hexamer | Director, Sales
C: 519-861-0072
This email address is being protected from spambots. You need JavaScript enabled to view it.