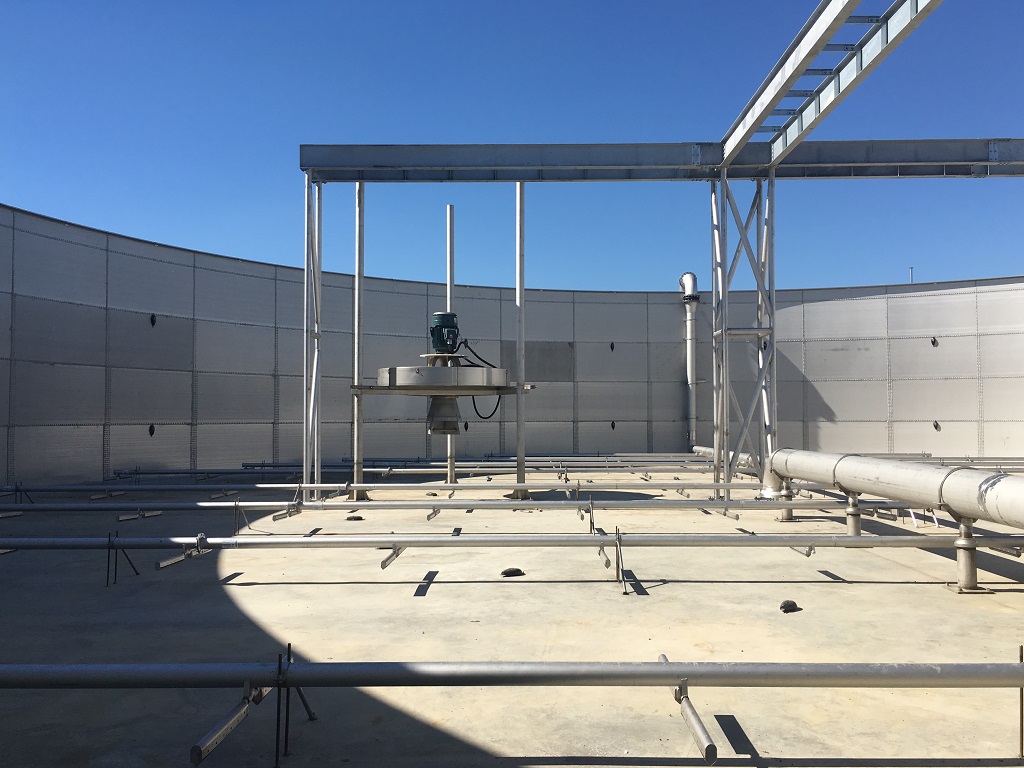 Tarsco Bolted Tank engineers, manufactures and constructs wastewater tanks to fulfill your exact storage and process requirements. We employ only the highest quality materials available to erect superior wastewater containment solutions. Our well-trained staff provides exceptional expertise and technical knowledge to professionals in water and wastewater industries.
Our state-of-the-art, multi-step coatings process ensures Tarsco Bolted Tank produces the highest quality and most durable bolted tank worldwide. The coatings system Tarsco Bolted Tank employs reinforces the long-held philosophy that the processes and equipment utilized are as important as the coatings themselves.
Tarsco Bolted Tank is committed to providing superior quality, on time, defect free products with unparalleled customer service. We consistently manufacture products that meet and exceed our customers' requirements and expectations.
Tarsco Bolted Tank's wastewater solutions include:

Aeration Basin
Anaerobic Digestion
Equalization
Aerobic Digestion
SBR's
Dewatered Sludge Silos
ATAD Tanks
Sludge
Sedimentation
Flocculation Tanks
MBBR
Biologic Treatment
Raw Waste Storage
Effluent Storage
pH Balancing Tanks
Clarifiers
Holding Tanks
Chlorination Tanks
Aluminum Geodesic Domes and Covers for Existing Tanks