Tarsco Bolted Tank's potable water storage tanks provide a superiorly manufactured option for municipal and rural districts at an economical price. Our complete process of engineering, manufacturing and construction allows us to provide you with a single-source solution for all your storage tank needs. We also give our clients additional value through premium customer service, quality engineering, and expert project management as well as efficient tank construction and erection.
The Process
Potable storage systems from Tarsco Bolted Tank are made to specification with up to 4 million gallon capacity. Our experienced engineers can create designs to meet all relevant National Engineering Codes and Standards including NFPA 22, AWWA D-103, and API-12B principles.
Our Enduro Coat Fusion Bonded Epoxy Coating System, which is applied and baked onto these storage systems, is NSF Standard 61 approved for potable water. This coating process guarantees quality and is recognized as the best coating process within the tank manufacturing industry.
Tarsco Bolted Tank's extensive experience combined with our leading-edge manufacturing facility gives us the ability to provide you with any volume of storage required. Our field crews consist of factory-trained direct employees so that we can erect our own tanks. 120 hours of in-house safety training is provided to our construction crews in order to guarantee the safe and efficient completion of your project. Tarsco Bolted Tank holds a notable safety record and our EMR displays a record of safety that is significantly better than the industry average.
The Following Potable Water Storage Tank Features are offered by Tarsco Bolted Tank:
Bolted tanks that function as ground reservoirs in addition to providing elevated and standpipe applications
Customization through the use of flat bottom, slope bottom, and dish bottom applications
The most superior coating processes offered within the industry
Rapid field construction, installation and erection
Tanks designed and engineered to satisfy the code requirements of AWWA D103, FM and API 12B and NFPA 22 principles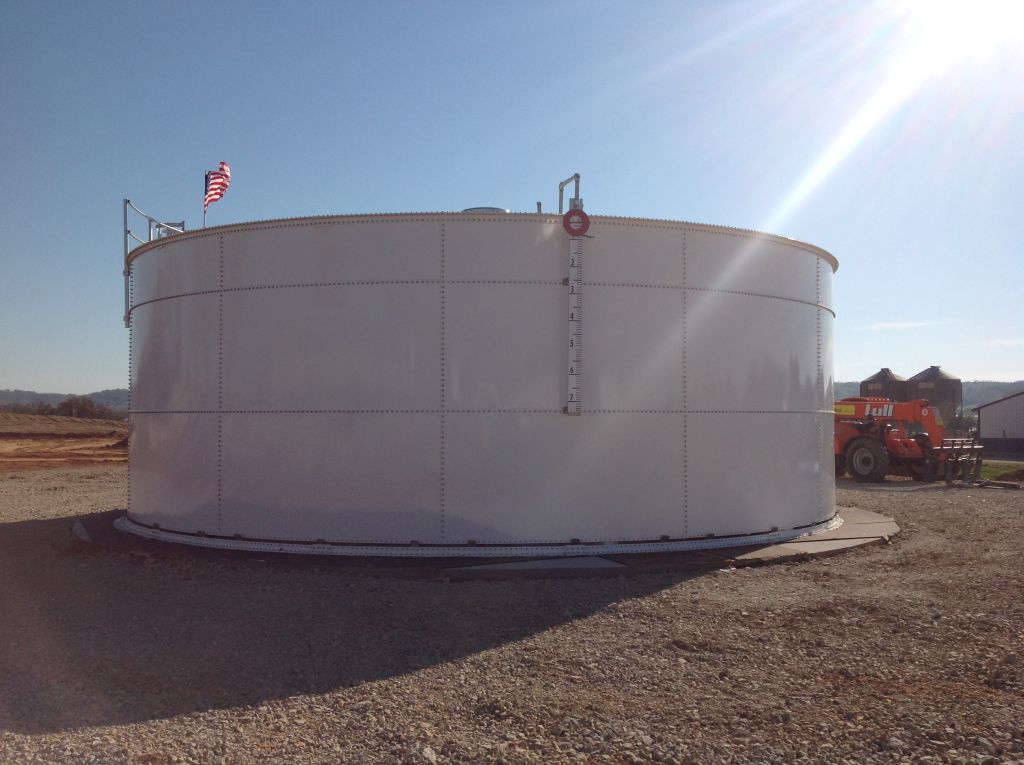 Learn More
The team of professionals at Tarsco Bolted Tank is equipped with extensive knowledge and can create a tank to accommodate any volume of storage you may require. Our storage solutions are built with uncompromised quality and also stay within your budget and schedule. Our comprehensive experience in tank sales and construction has taught us that value and quality are not negotiable. This is why thousands of companies around the globe depend on us for their potable water storage needs.