The new plate processing facility located in Axis, AL completed its first operational day utilizing our high definition plasma cutting, beveling and fully automated 4-roll plate rolling system.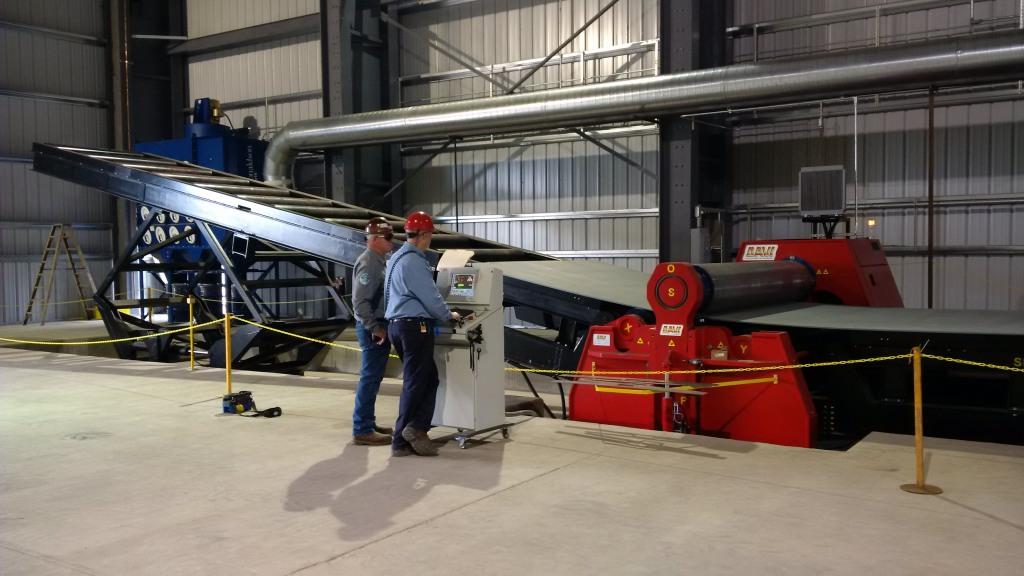 All hands were on deck as we eagerly prepared the production line to seamlessly fabricate and maneuver the first plates through our new facility.
Recently awarded a 5,000 ton order for a large aboveground storage tank project for Tarsco, representatives from Tarsco were present to witness the start of their project.
After a successful first day at Total Plate Processing, we look forward to the future and are ready to accelerate our business plan for continued growth.