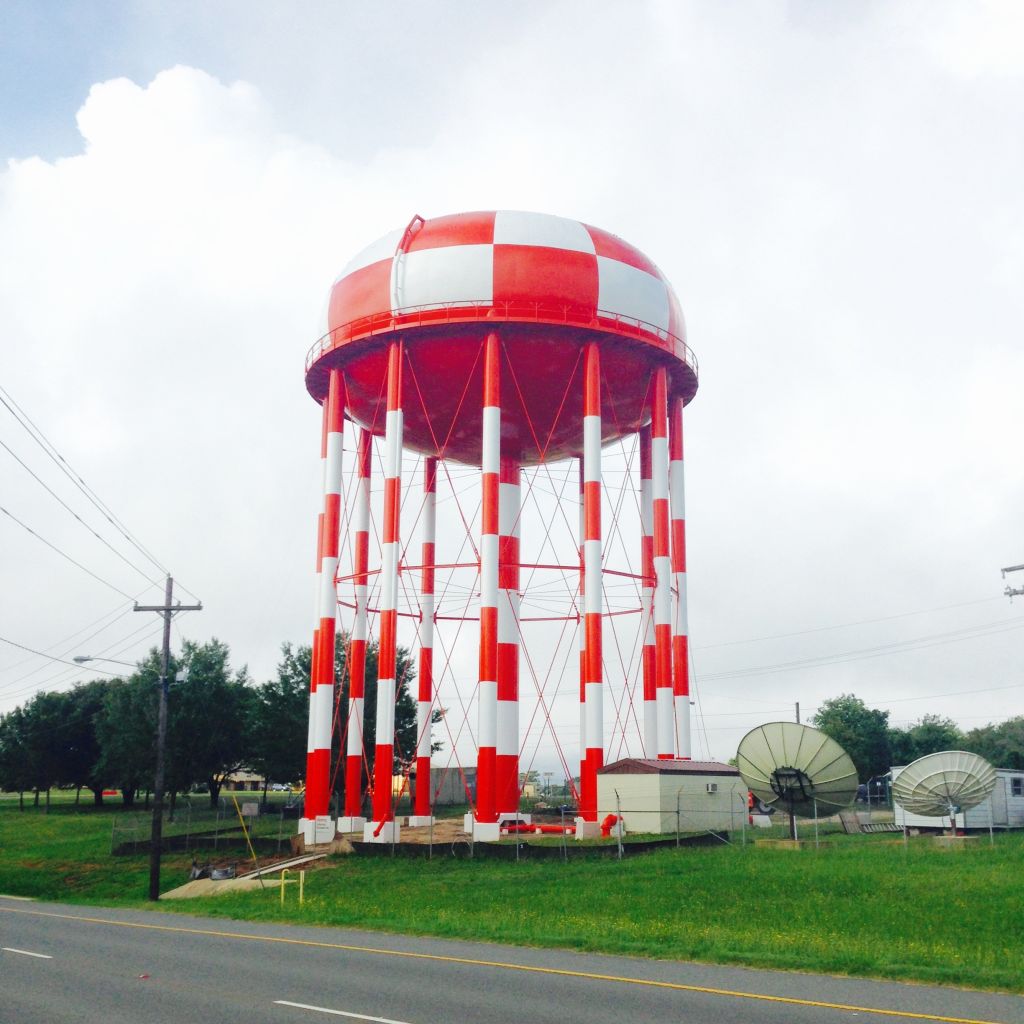 Blastco, a TF Warren Company, was contracted by American Water to rehabilitate Ft. Polk's one million gallon elevated water tank to meet current regulations.
Project Details:
This turnkey project required complete rehabilitation of the tank and the supporting structure. It was successfully completed on site according to the scope of work that included engineering design, fabrication, sandblasting, coating, electrical, and welding.
In addition to the structural rehabilitation and full removal and replacement of the interior and exterior coatings, Blastco constructed a nearby CMU building and installed electrical upgrades.
The FAA has strict color pattern regulations for high structures near airports so all exterior coatings were applied in a manner that is compliant with those requirements.

View Full Details for Ft. Polk Elevated Water Tank Rehabilitation Project