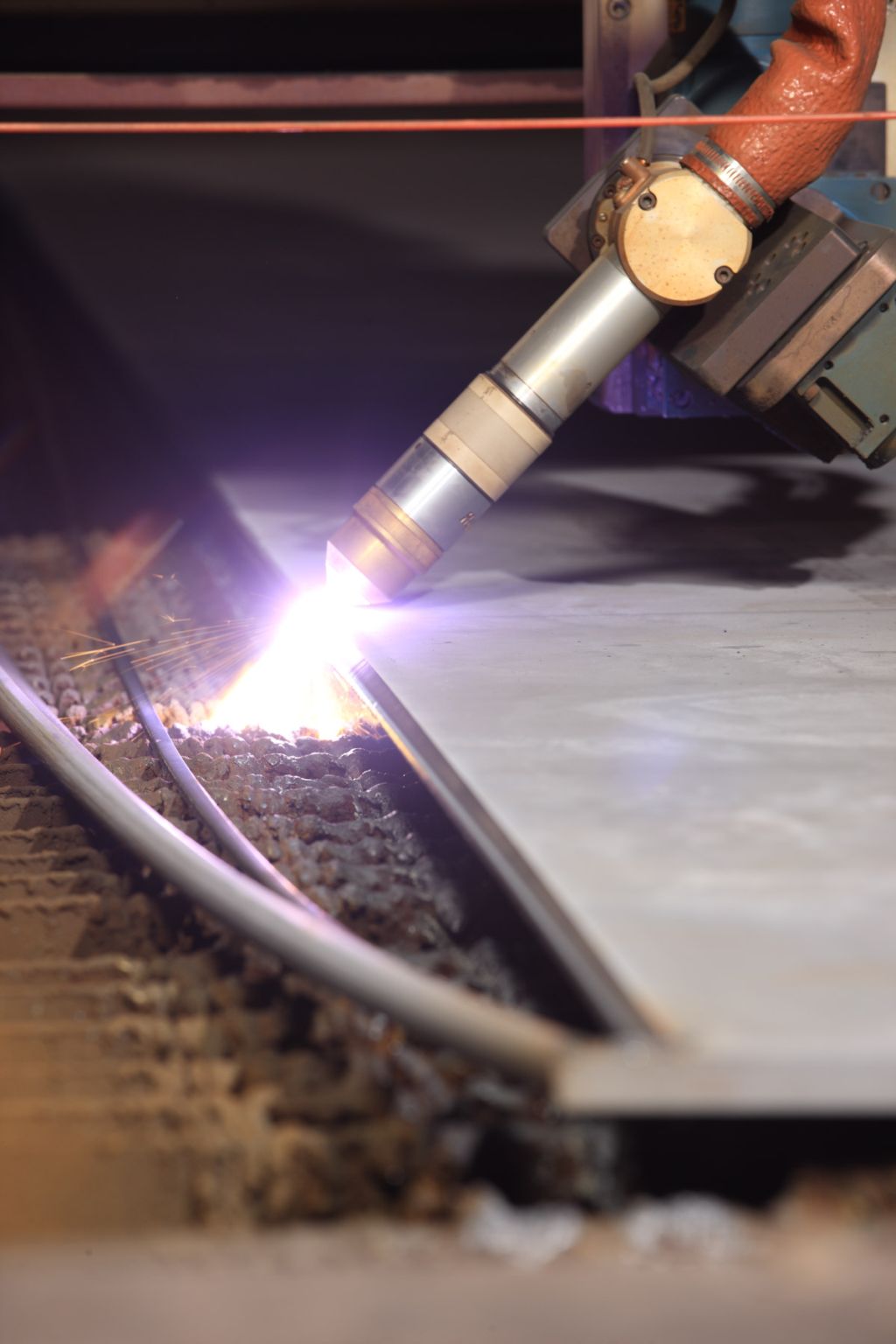 Premium Plate has a Gullco heavy duty plate beveling machine that produces clean machined bevels with no thermal distortion on plates up to 2" thick.
We also have a Koike Oxy Fueled Edge-Cut beveller that can perform single or double V- groove bevels.
The Edge-Cut performs the V-groove essential to full penetration welds with just one pass. It has the capability to bevel the pate edge top and bottom up to 45 degrees.
Our ALLtra plasma cutter has a 360 degree rotating bevel head capable of producing straight line beveling, dual axis bevels for four sided bevel, and also full contour bevels.
Gullco mechanical bevel
Koike oxy fueled edge bevel
Rotating 360 degree bevel head on a ALLtra plasma cutter
Capable of beveling up to 2" thick