TF Warren Group has grown in subsequent years, becoming a corporate entity (management group) under which several companies operate. Each company has its own special area of expertise and employs the personnel required to carry out the related work. The TF Warren Group of companies, currently employing approximately 800 employees, thrive in competitive environments where safety, quality, innovation and personal service are considered our most important attributes.
The TF Warren Group is currently comprised of the following companies: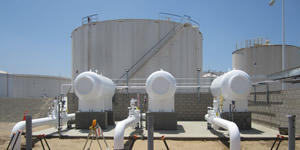 Blastco specializes in field surface preparation and application of high performance protective coatings and linings for elevated and aboveground storage tanks, dams, and bridges. Blastco serves the water and wastewater, petro chemical, and refining industries. Blastco is SSPC QP 1 & 2 certified, licensed in many states including CA, License number CA#767974. A comprehensive inventory of equipment and resources allows us to take on projects of any size.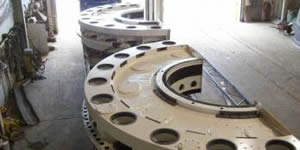 Blastech has grown to be one of the largest, protective coating application companies in North America. The 75,000 sq.ft. rail-served facility provides surface preparation and application of high performance, corrosion resistant, protective coatings for small fabrications to structures weighing up to 120 tons. Blastech is equipped with fully automated lines to process steel plates by blasting and applying pre-construction primer for primarily the tank and OEM industries.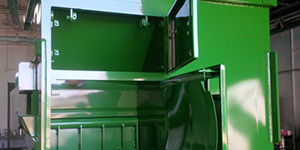 Brant Corrosion Control was established with the goal of becoming the premier lining and coating systems applicator in North America. With over 30 years of service, we continue to dedicate ourselves to the highest level of quality which people have come to know as Brant Corrosion Control. Our project management systems ensure all work performed by Brant meets and exceeds your expectations. We accomplish this by being experts in the industrial application of protective coatings and linings for tanks, vessels, pipes, fans, agitators and other specialty fabrications.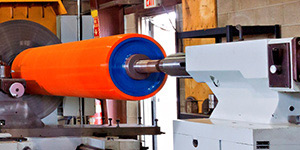 Brant Industrial Roll can fabricate steel cores and offer rubber & polyurethane formulations, as well as cast urethane parts for the steel & aluminum processing, pulp & paper, and packaging industries. Brant Industrial Roll is a leader in rubber and polyurethane roll covers. They are supplying innovative rubber and polyurethane formulations to the steel and aluminum processing, pulp and paper, and packaging industries.
Tarsco provides storage tank design, engineering, procurement, fabrication, and construction services for new and existing facilities in the petroleum, oil and gas, power, and industrial markets. All work is executed in accordance with the latest API and AWWA standards. Tarsco offers dry and liquid storage solutions for welded aboveground storage tanks.

TF Warren Group purchased the assets of USA Tank in May, 2015 forming Tarsco Bolted Tank, Inc. Tarsco Bolted Tank manufactures bolted tanks for liquid and dry storage solutions, our team of professionals works diligently to improve our products, processes, and procedures. We bring experience, safety and customer service to each project. Our expertise and available resources allow us to execute a wide range of projects in both size and complexity, tackling the unique challenges you face.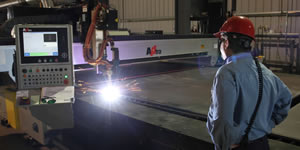 Total Plate is a plate fabrication line setup to complement the Blastech blast and prime line located on site of an Alabama steel mill. The highly efficient line can load and unload from either end of the facility. It is equipped with a large burning table and a high-end rolling machine. These services were designed to improve and ease the method of plate processing for the storage tank industry.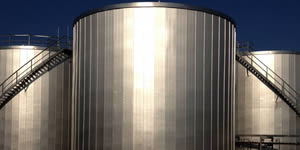 Globaltherm provides design and manufacturing of both vertical standing seam and horizontal prefabricated tank and vessel insulation systems for both heated and cold storage applications. Our capabilities include insulation systems for all types of storage tanks, spheres, vessels, drums, emissions hot air ductwork, digesters, precipitators, reactors, and other specialty applications.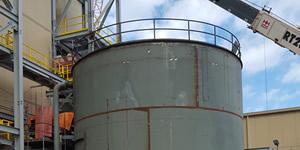 Atlas Tank delivers unsurpassed service signatory to the National Transient Division Articles of Agreement with the International Brotherhood of Boilermakers for new tank construction and tank repair. Atlas typically works in compliance with AWWA, API 650, and API 653 standards.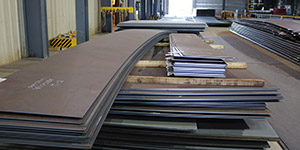 Premium Plate is a carbon, alloy, and stainless plate service center that specializes in providing the highest quality prime mill certified steel plate. As a leading plate processor we are focused on providing carbon and alloy steel plate to service oil and gas, power generation, pressure vessel, wind energy, construction, marine, transportation, and the tank industry.