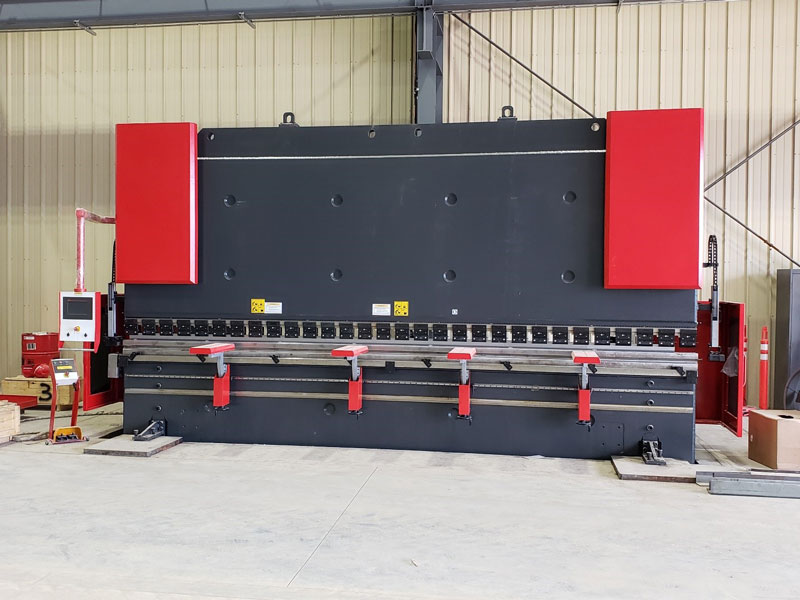 Press Capability at Total Plate
Total Plate has recognized the need to further service the tank industry by offering the ability to form parts associated with tank construction. When we expanded our operation in 2019, we added 25,000 square feet to our existing facility. This not only allowed for additional burning and rolling capacity, but also the ability to add a press brake to provide a more complete package to our services.
Capabilities and Technical Information
20' x 500-ton capacity Press Brake
Capable of bending common grades of steel plate 1/2 inch thick and thicker (inquire)
High stroke and daylight for deep box/panel bending
18" throat depth to utilize full length and deep bends
16'6" in between housings
Front support arms sliding on linear guides to easily gauge small parts
Both manual and automatic crowning of die bed for even angles along full length of bend
Fully automated CNC controlled back gauging system
Total Plate can now offer the tank market fabrication of pontoons, bulkheads, inner/outer rims and windgirders, as well as any other parts that need forming.