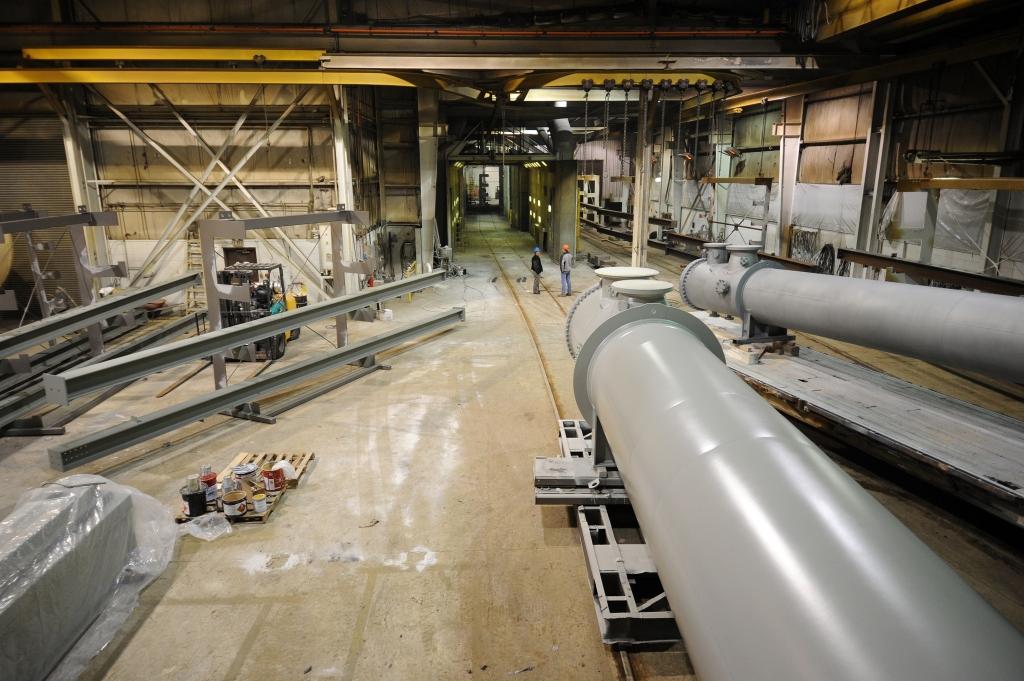 Blastech is the largest industrial blasting and coating applicator in North America. Our facility is equipped with an extensive range of specialty equipment to take on any job, regardless of project scale or scope.
Our Facility Details
75,000 sq.ft. of indoor, climate controlled space
20 acres of outdoor storage
Full rail service access; including transfer of railcars throughout the facility
3 yard cranes with combined 110 ton capacity; 1 single point boom crane & 2 gantry cranes
7 indoor cranes with combined 95 ton capacity
20'H x 20'W x 80'L sand blast booth for non-metallic or virgin abrasives
Various pneumatic and centrifugal blasting equipment
15'W x 16'H x 100'L Wheelabrator with closed-circuit recycled steel grit and even larger blast booth
4 paint booths with up to 25' openings and 50' lengths
Metalizing/Thermal Spray Coating (TSC) equipment
REDI-PLATE™ steel plate cleaning and coating technology
Ability to sandblast or abrasive blast using aluminum oxide, steel grit, steel shot, glass bead, walnut shells and many others
Professional Skills:
Over 70 trained team members
Certified NACE level 3 Inspector quality assurance
Certified SSPC-PCS Quality Manager quality assurance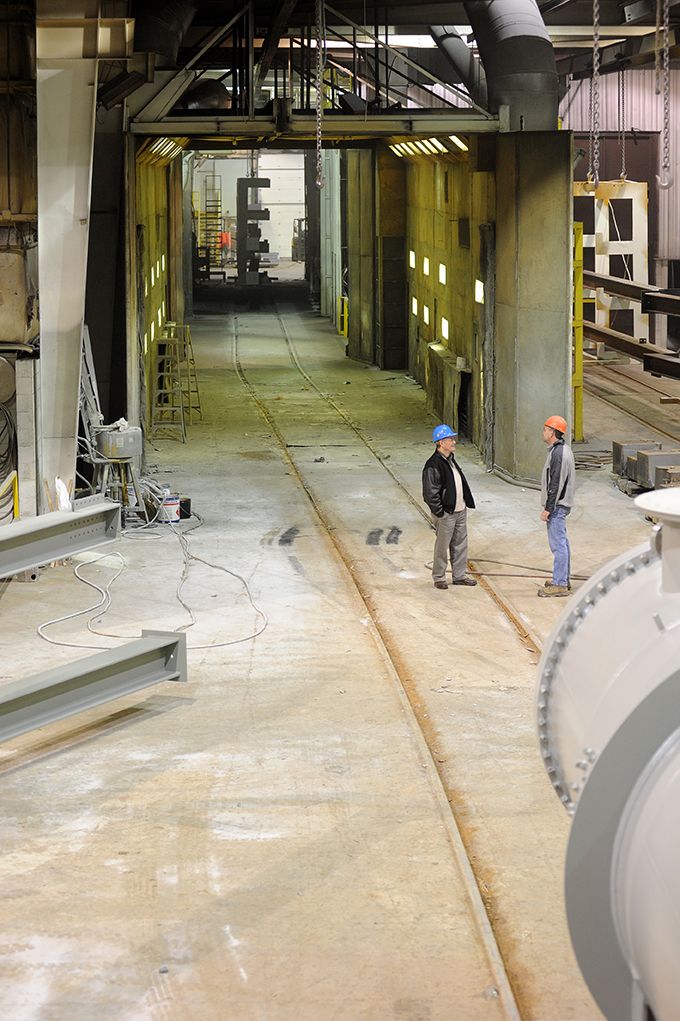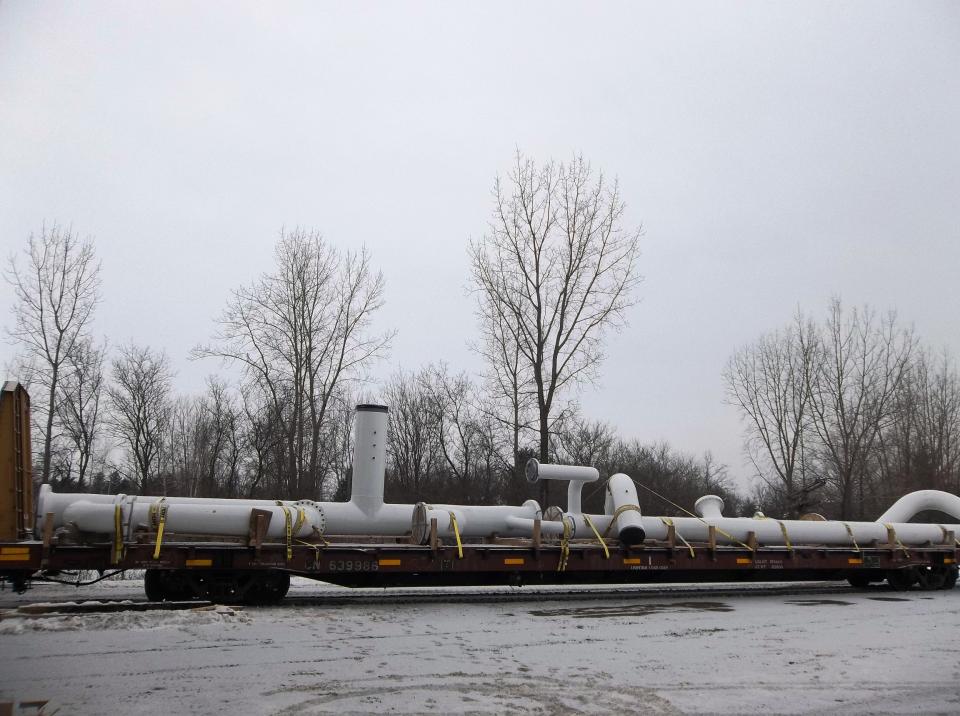 Railcar Access:
Due to the high volume of incoming heavy and oversize loads, Blastech is fully equipped with interior and exterior railcar access. We are serviced by CN Rail and use rail siding number FE47 for shipments. Material requiring corrosion protection for pipeline, mining, oil, gas and fracking companies are increasingly taking advantage of this service for projects in Eastern and Western Canada. Customers ordering steel plate direct from the steel mills in the US also take advantage of this cost-saving service. All plate received is verified and entered into our data tracking system use for our plateline. Plate orders can be stored in Blastech's yard and processed as requested.
Our office is equipped with a spacious boardroom to facilitate project kick-off meetings, customer audits, vendor product launches and more. We also have halls within walking distance for events requiring a much larger space. With our facility located in Brantford, Ontario, we are conveniently located with access to major highways such as the 401, 403 and QEW, as well as the Hamilton Airport, Toronto Airport and Buffalo Airport. If you are traveling from outside of the area, we would be happy to recommend local accommodations and dining options for you.