Blastech certifies as specified in M-1003
Blastech is proud to announce that they have completed the comprehensive compliance audit and have met the requirements of the Association of the American Railroads (AAR) Quality Assurance Program as specified in M-1003. With over 30 years of experience in protective coating and rubber lining applications, the Blastech facility had undergone a major expansion in 2015 to meet the industry demand for interior coating and lining of steel tank cars.
We encourage railcar owners to visit our facility, where our team can provide a detailed explanation of our capabilities and offer insight on how we can help you maintain your fleet.
Our rail certification covers the following services:
B24 Repair of tank cars
C6 Removal and replacement of tank car service equipment (including changing of gaskets)
C7 Removal of interior linings and coatings in tank cars
C8 Installation of interior linings and coatings in tank cars
C9 Qualification of interior linings and coatings in tank cars
C10 Repair of interior linings and coatings in tank cars
C11 Inspection of interior linings and coatings in tank cars
Protecting investments with high performance coatings
Blastech is a custom industrial coating applicator based in Brantford, Ontario that specializes in the application of high performance coating systems. We are experts in metalizing (thermal spray coating/TSC) and liquid coating applications, including zinc, epoxy, polyurethane and polysiloxane. Typical processing involves components such as structural steel, custom fabrications, tanks, vessels, ducts, panels, plate and pipe; however, we have the capability to process virtually anything.
Blastech has provided corrosion protection for mining, oil, gas industries for 25 years. Presently, many of these industries are booming in Ontario with large scale pipe line projects and wind energy projects popping up all over Canada. You can be confident your project is in good hands as we are an approved applicator for General Electric (GE), Siemens , TransCanada Pipelines (TCPL), Enbridge and Ontario Power Generation (OPG). BLASTECH has become an industry leader in surface preparation and coating application by enforcing strict quality assurance through our policies in accordance with NACE and SSPC. Surface preparation is typically performed by sandblasting or use of other materials such as steel grit or shot, aluminum oxide, garnet, glass beads or other non-metallic abrasives if requested. Once the blasted surface is inspected and approved, the industrial coating system is applied. Coating systems vary from a simple alkyd primer to standard zinc, epoxy , polyurethane systems to complex metallic fluoropolymer systems. Each project receives documentation signed by a NACE level 3 inspector which is stored and readily available in Blastech's database.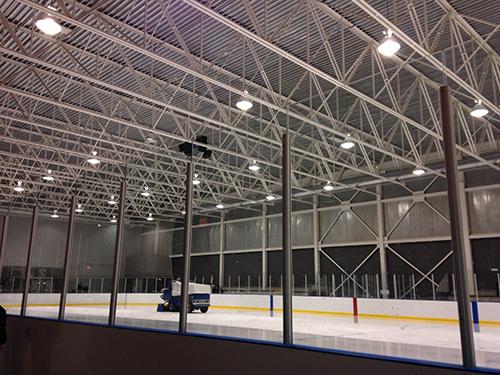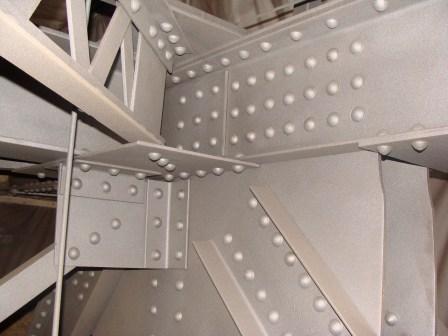 Our project management team is continually improving our techniques and tailoring our process to achieve results that exceed customer expectations. We strive to build long-term relationships with each customer based on accurate scheduling, in-depth quality assurance and competitive pricing.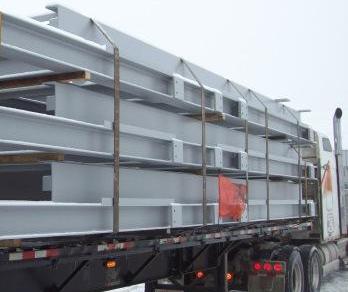 Why Employ
Blastech

?
Largest industrial coating applicator facility in Canada
Quality assured by NACE & SSPC certified personnel
Complete project management
25 years of expert skill in the abrasive blasting & coating industry
Industries We Serve
Pipeline
Terminals
Petroleum Refining
Electric Power
Water & Wastewater
Metals & Minerals
Chemical Processing
Production
Alternative Fuels
Industrial Manufacturing
Rail
Our Services Include
Scheduling
Surface preparation
Coating applications
Stenciling if required
Detailed QA reports
3rd Party QA coordination
Project specific packaging
Freight