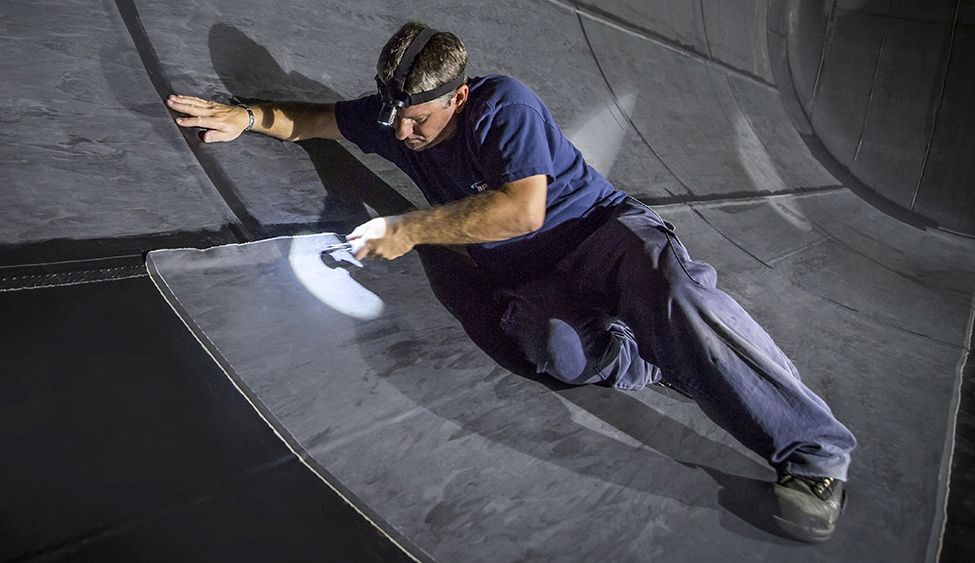 Ultimate Corrosion Control
With Blastech Rail Services you have complete access to an integrated custom lining and coating facility with over 30 years of experience in the rubber industry.
We offer our rubber lining services at our facility in Brantford, Ontario and will provide you with the best quality in the business. We hold ourselves to the highest standards and look forward to protecting your most valuable assets.
Rubber linings offer chemical and abrasion resistance for storing materials such as:
Ferric chloride
Ferrous chloride
Hydrochloric acid
Phosphoric acid
Sodium hypochlorite (bleach)
We specialize in the installation of all types of rubber linings:
Synthetic compounds such as neoprene, chlorobutyl, bromobutyl, and nitrile
Natural rubbers such as tan gum rubber for HCl storage
Semi-hard natural rubber for water treatment
Bone-hard rubber for chemical processing
We are approved applicators for all major rubber manufacturers.