NEWS
Check out the latest Tank News International Summer Edition 2017, featuring multiple TF Warren companies.  Learn more about how the TF Warren Group can offer a Single Source Solution on your next project!  Click Here to view the Tank News International Summer Edition.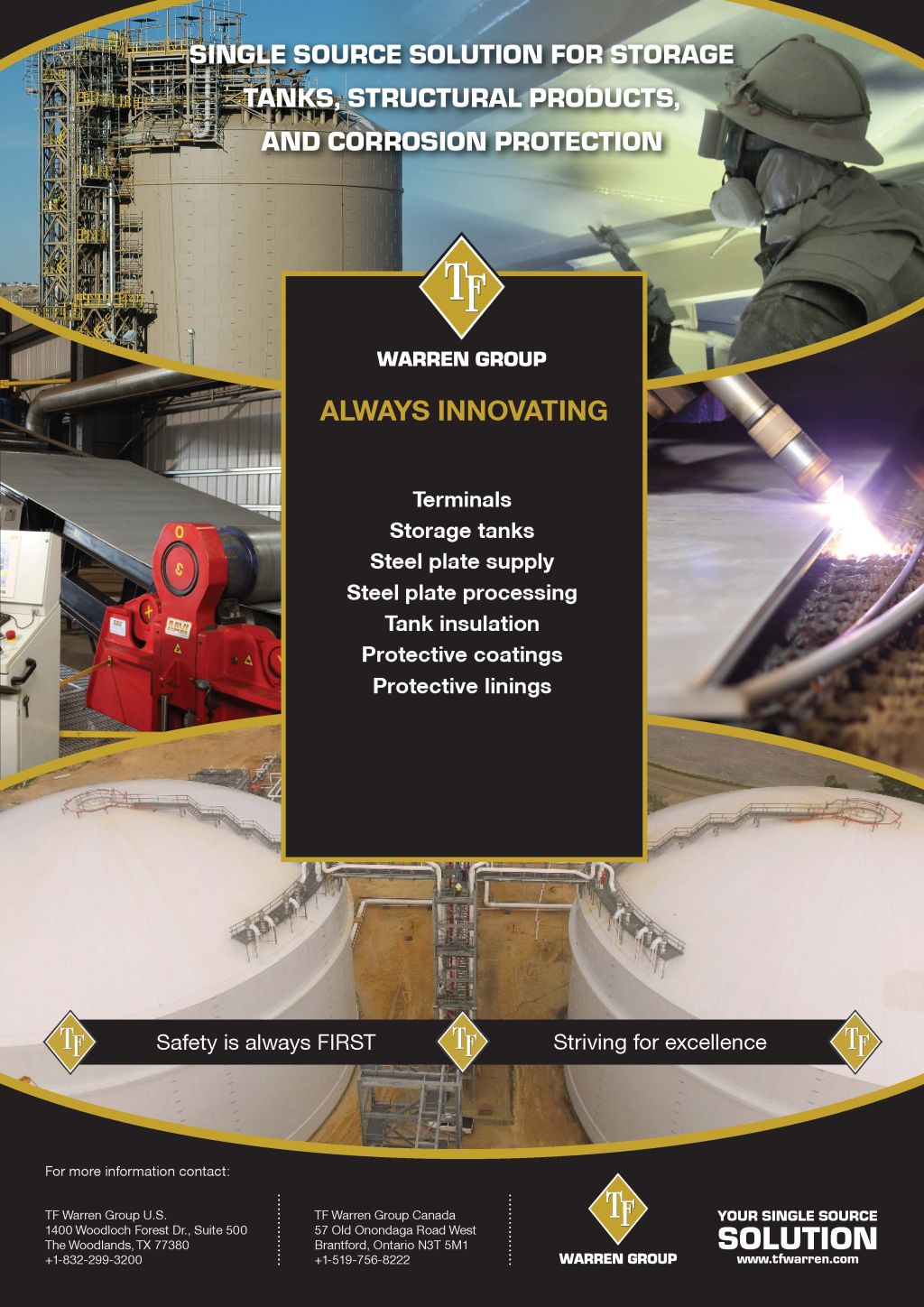 Premium Plate was awarded a project in Garden City, TX.  The project consists of one tank 147' x 50' with an external floating roof, 482 tons of steel, A36 modified material burned, beveled, rolled and formed including the bottom plate, shell plate, deck plate, wind-girders, pontoon material and top angles.  

With over 35 years of proven experience and both international and domestic reach, Tarsco's team of professionals specialize in tank construction, maintenance, repair, turnkey terminals, and ASME spheres.  Tarsco provides the highest level of safety, quality and on-time performance in every aspect of a project.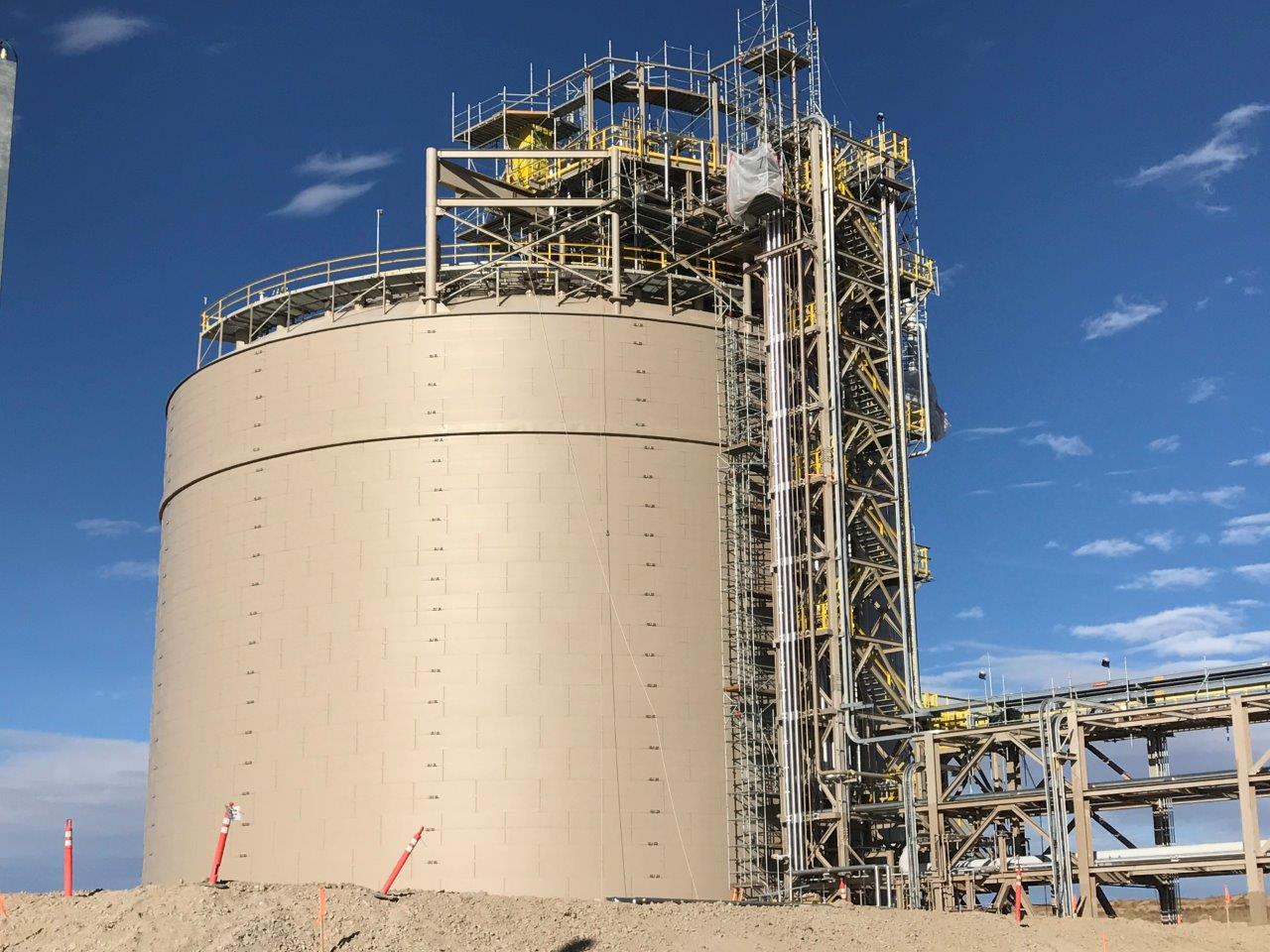 Blastco completed this new ground tank for the City of Houston.  The project consisted of blasting and painting the interior and exterior, which included a new cathodic protection system, a new detention basin which is the concrete structure you see in the picture, and new yard piping to tie in the new tank.